Tips
​from a profee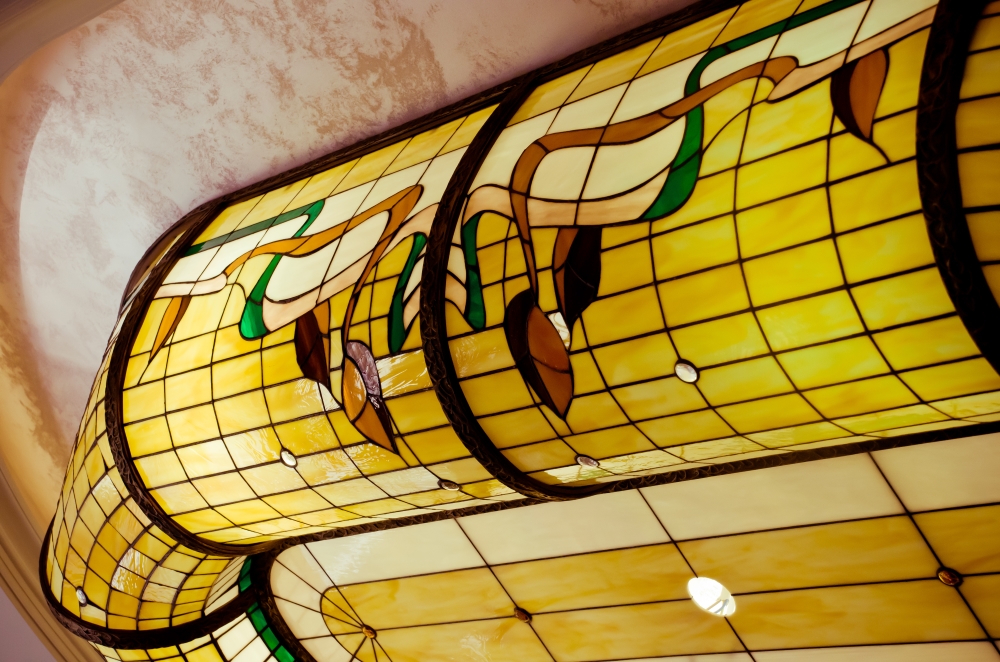 ​​​​​​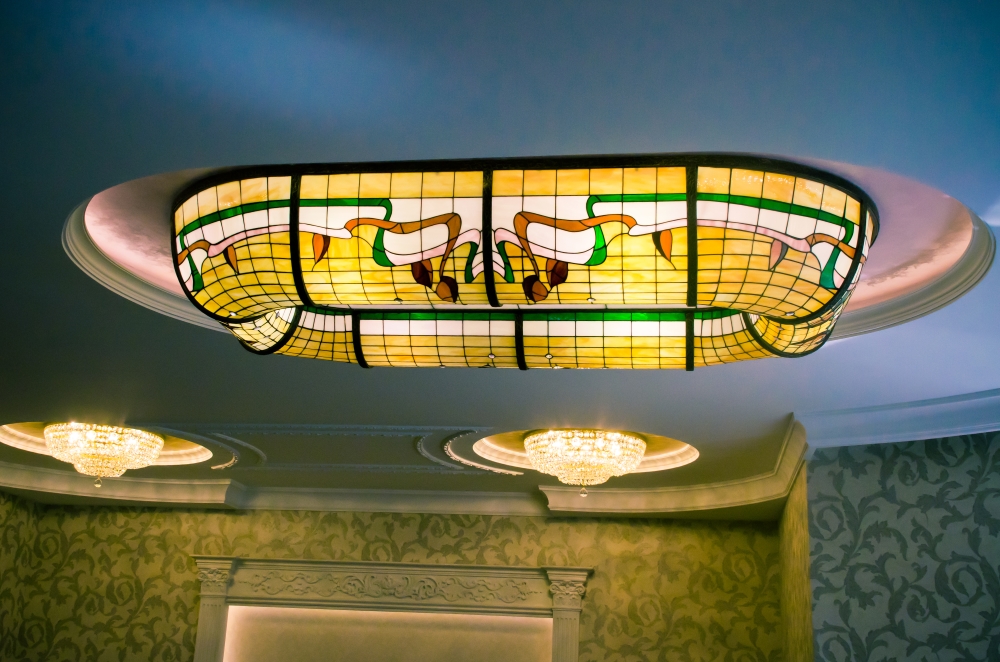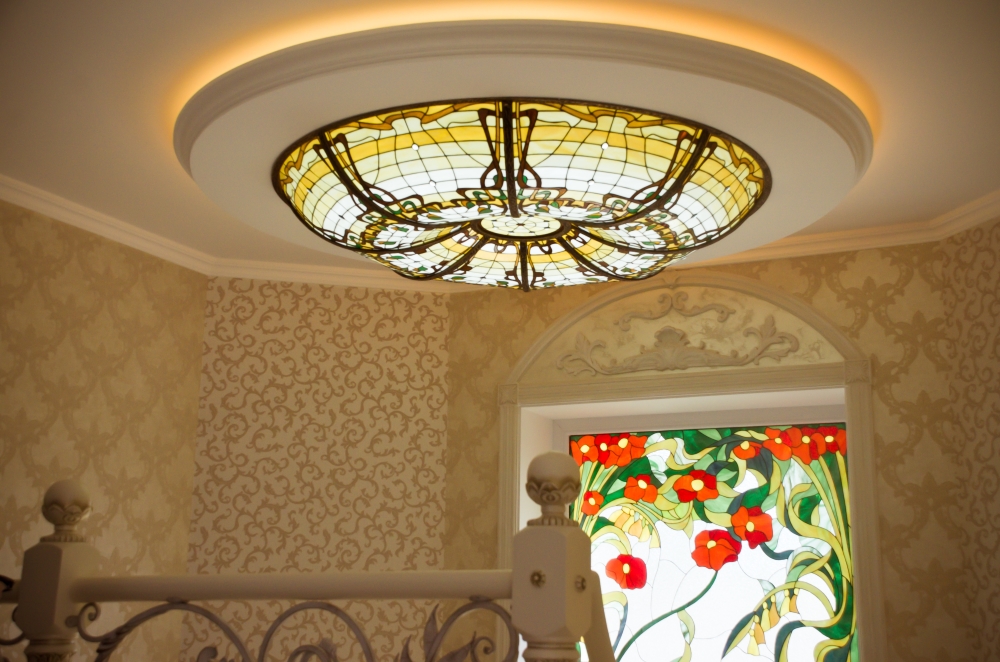 Saving your time is one of our main objectives therefor we offer a full range of services from professional consulting to final realization of your ideas into reality.
If you plan to use stained glass in your interior, we advise taking into account some of its features:
● An ordinary window itself does absorb about 10% of sunlight. So a coloured stained glass window would make the room even darker. Therefore, well lit, sunny-side rooms would benefit from stained glass with inserts of saturated colours, and vice versa dark rooms facing North would enjoy stained glass of light shades made of transparent or translucent glass. Often because of dense housing, windows overlook the windows of a neighbouring building. Solution to this may be light stained glass ornament on the windows, which freely allows daylight into the room and at the same time blurs the picture if someone looks inside.
● If you decide upon making a stained-glass ceiling (chandelier, decorative lamp) or panels, it is preferably to start on this project before the repairs in the room in order to allow access to mounting and electricity for illumination of a stained glass product. In this type of stained glass ware saturated pitch-dark (impenetrable) glass is normally used to hide lamps which are inside.
● Classic stained glass is very strong and durable. However, please note that it is expensive, so you need to choose a safe place for stained glass products. Some of our customers have repeatedly asked for repairs. We are happy to offer repair service, as this is another opportunity to thank customers for their interest and confidence in us. So do not be afraid, if you find yourself in a similar situation. You should report your location and cause of cracks as soon as possible, and our specialists will come to your place at a convenient time to make repairs.
● When ordering you have to choose the right glass texture, its density and translucency. Stained glass can be transparent, translucent and opaque (dull, dense). If you choose the right material, you can achieve the effect of "colour and light play" and completely various perceptions of stained glass, depending on the time of day. Our professionals, expressing your ideas, will help you to create sparkling or shimmering effect, the effect of lightness and transparency or vice versa thick, matte, Cimmerian effect.
● Also, while ordering you will be offered different options of joining (solder) – tin joining between glass pieces 3 to 6 mm thick, depending on the chosen glass. Joining/soldering can be copper colour, silver and graphite (black colour). Joining/soldering oxides over time, consequently copper will become old bronze tint and graphite becomes black. It is important to mind this for stained glass in doors, furniture and ceilings because doors and furniture usually contain metal parts and details, which should come in harmony with stained glass in general. As for the ceiling mount (frame), it should harmonize with other interior elements (railings, stairs, mouldings, etc.).
● Moreover we care about value and quality of our services. We also particularly care about information on new technologies, individual creativity and professionalism!
"Each of us can change the world around us!" Edward Grieg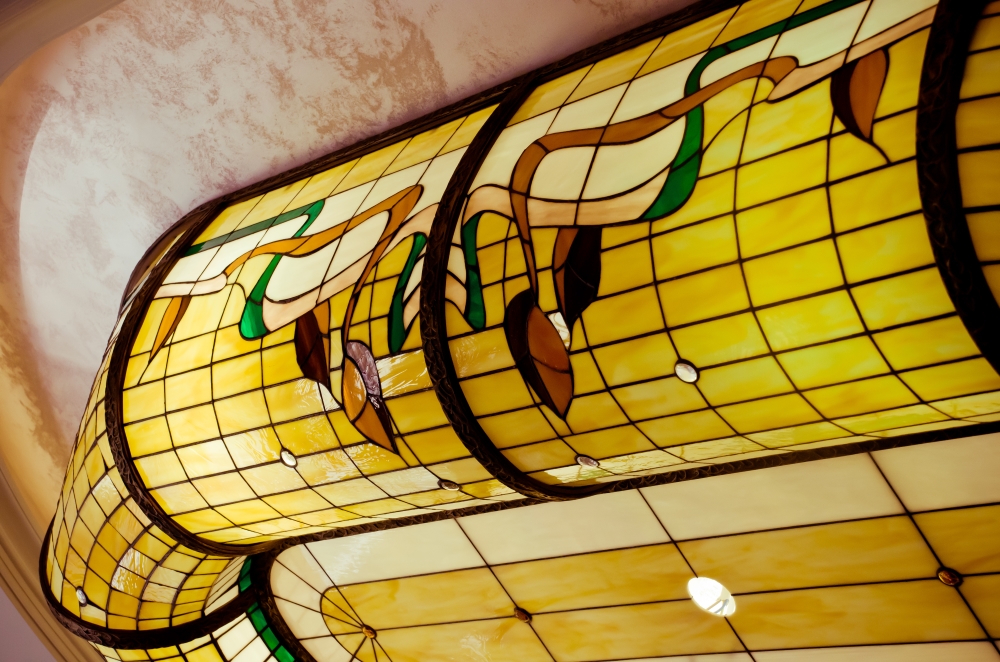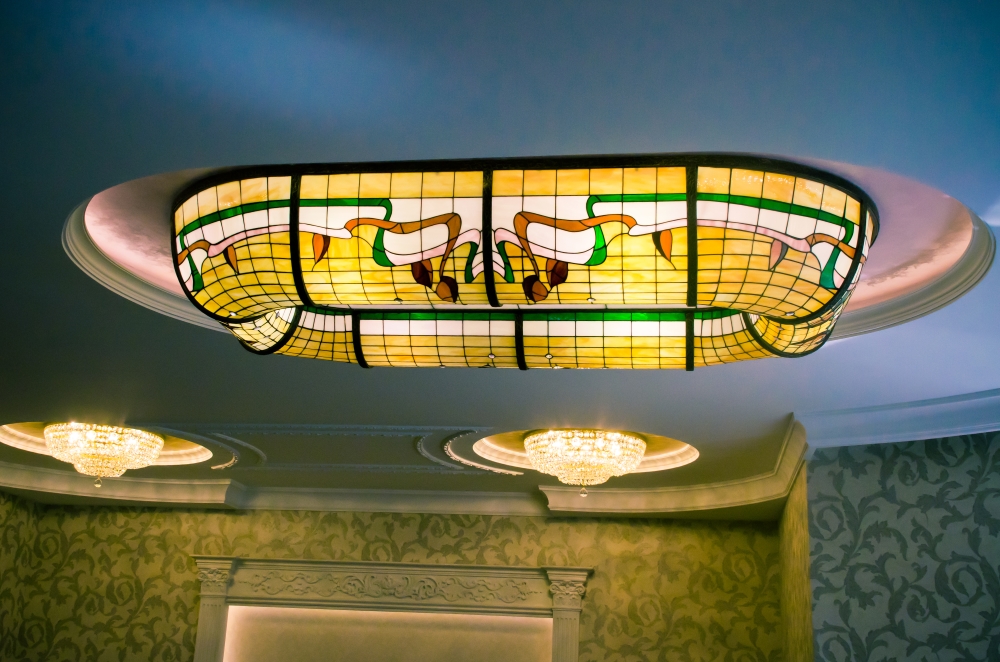 ​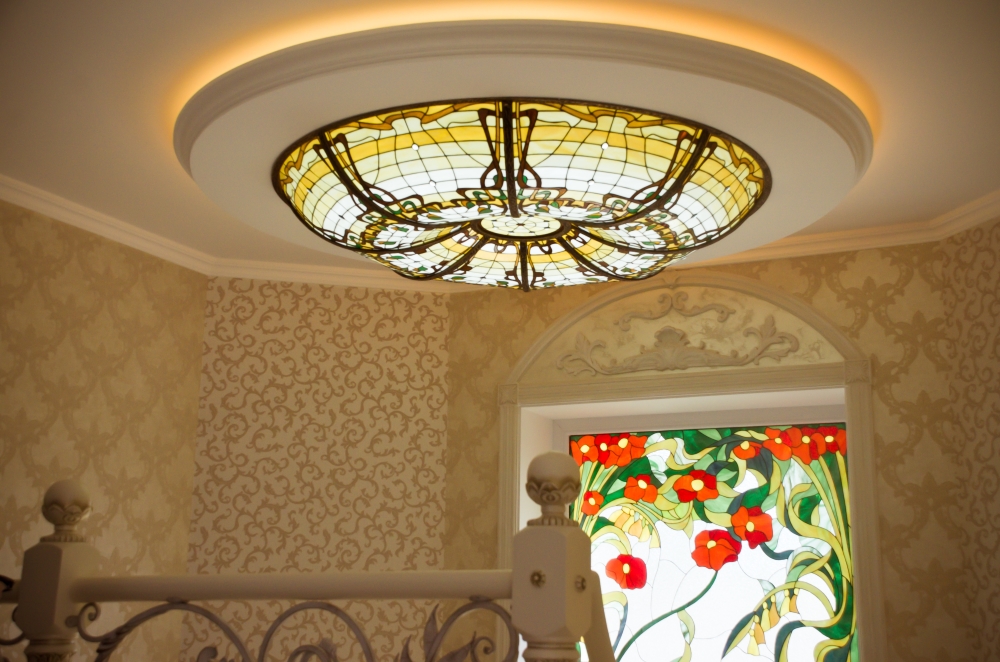 ​